Welcome to RSAE 2024!
June 21-23, 2024 | Tokyo, Japan
We are pleased to announce that 2024 the 6th International Conference on Robotics Systems and Automation Engineering (RSAE 2024) will be held from June 21-23, 2024 in Tokyo, Japan.
The main target of RSAE 2024 is to strengthen the collaboration and also provide a forum for academicians, professionals, and researchers to exchange their research results, innovative ideas, and solutions involving, including experiences in all aspects of robotics systems and automation engineering. The Conference welcomes presentations of new developments in theory, analysis, simulation, modelling, experimentation, field operational tests of robotics systems and automation engineerings and decision-making algorithms and their deployments in numerous application areas. 
Call for Participation
RSAE 2024 will feature panel and plenary sessions, as well as technical papers presented in parallel sessions. The conference topics will cover: Control Theory and Applications; Intelligent Mechatronics; Control Devices and Instruments; Semi-Autonomous Systems; Humanoid Robots, etc. (More Topics)

Conference Publication
All accepted papers will be published into RSAE 2024 Conference Proceedings,  which will be published online, and indexed by EI Compendex, Scopus, and submitted to be reviewed by Thomson Reuters Conference Proceedings Citation Index (ISI Web of Science).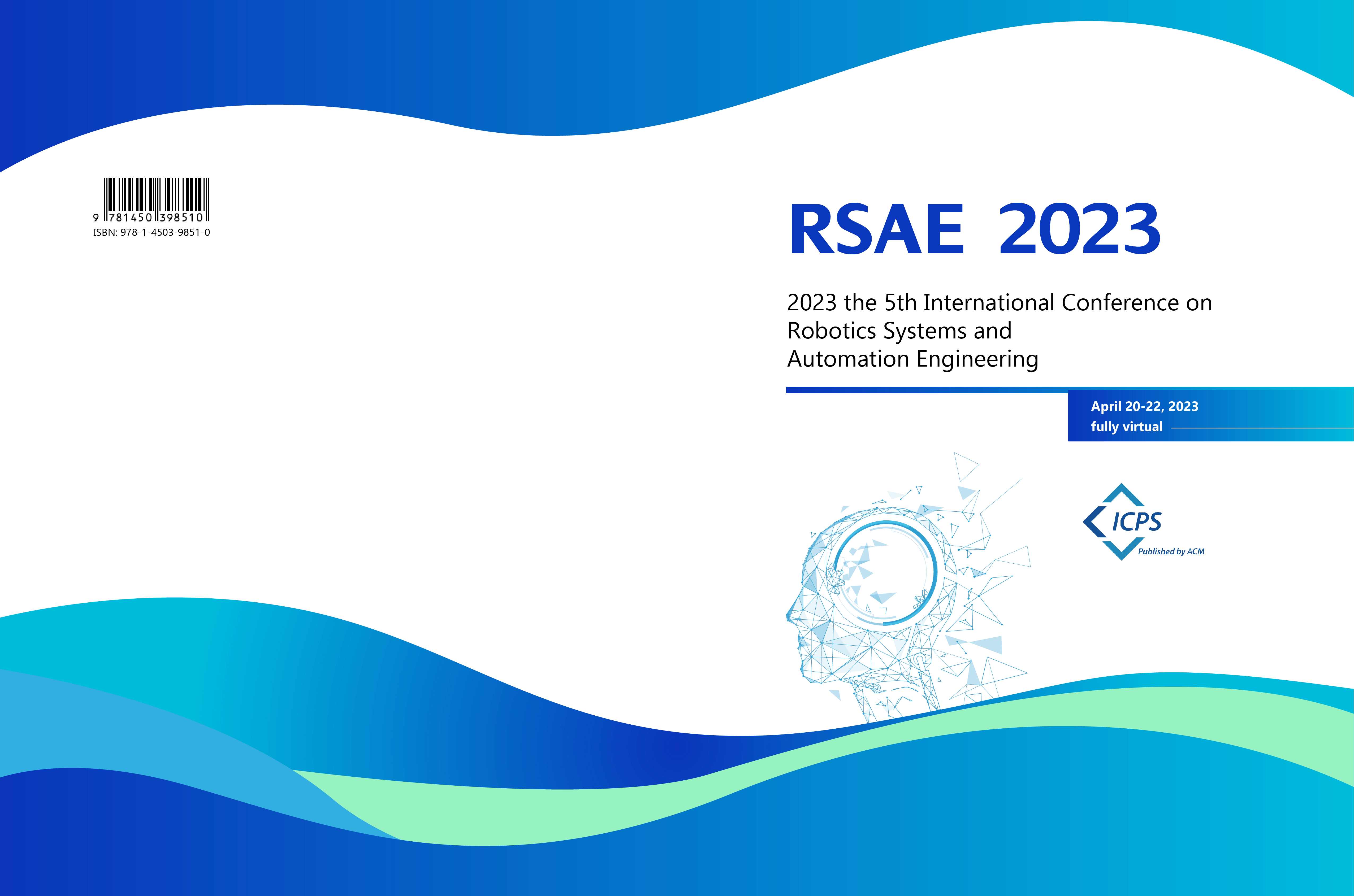 RSAE 2023 Conference proceedings has been published in ACM (ISBN: 978-1-4503-9852-7), and indexed by EI compendex and Scopus.
Paper Submission
The conference will preserve the RSAE tradition of selecting excellent papers via a thorough and fair review process. Paper submissions will be evaluated in terms of their novelty, technical quality, significance, potential impact, and clarity. Papers must be written in English and should describe original work.

Online Submission System
Important Dates
| | |
| --- | --- |
| Conference Paper Submission | February 5th, 2024 |
| Notification of Acceptance | March 5th, 2024 |
| Registration Deadline | March 25th, 2024 |